Leroy Dixon, Male Olympic American Sprinter
Three weeks after stress fracture, American sprinter, Leroy Dixon, miraculously heals using Diolase 10™ laser therapy treatments and qualifies for the Olympics 100 meter dash.
Presented with right medial ankle pain
Plain film Xrays in office revealed developing stress fracture of the distal fibula (Scan).
Same day MRI impression was stress fracture of distal fibular diaphysis (Scan).
Show MRI Image
15 Treatments between June 2 and June 23, 2008
Qualified for Olympic 100 meter Dash (9.9 seconds) on June 27th, 2010.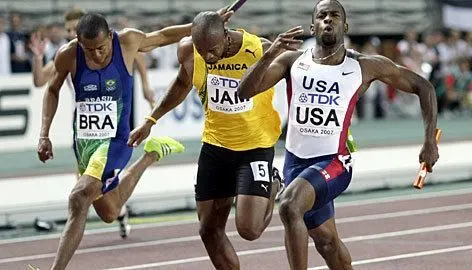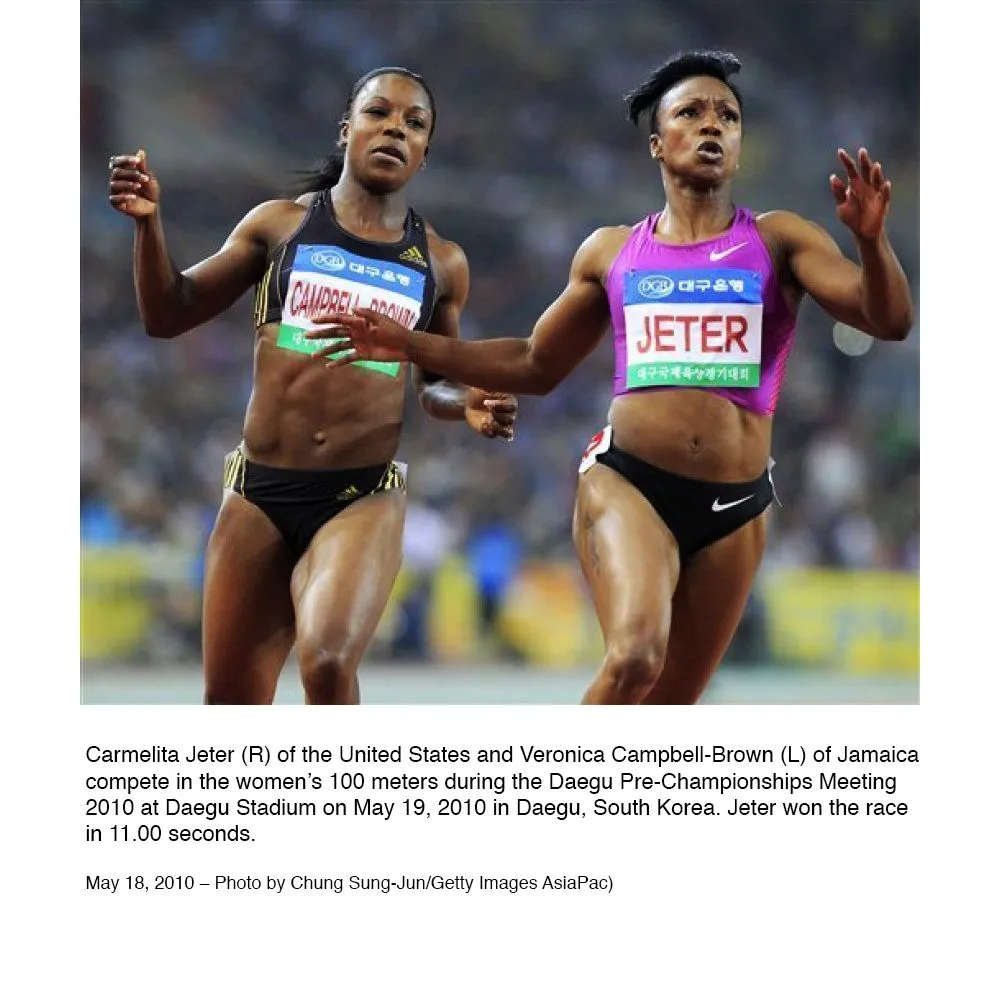 Carmelita Jeter, Female American Sprinter
With four Diolase 10™ laser treatments, 30-year-old Jeter is symptom free and goes on to win the 4 x 1 US Relay Team at the Penn Relays & the 100 meter at the Jamaica Invitational.
Presented with right ankle and foot pain 13 days from injury lunging at finish line at the National Indoor Championships.
Had been receiving ice, ultrasound and traditional physiotherapy.
Plain film Xrays were unremarkable
MR impression DDX = 2.1 cm ganglion cyst vs. septated synovial cyst extending posteriorly from subtalar/tibiotalar joints.
Treatment 4x per week, total of 9 treatments at 12,000 J, no other modalities
Was symptom free within 4 treatments
Stayed cautious during early training sessions.
Competed and won on 4x1 US Relay Team at the Penn Relays and won 100 meter (10.8) at Jamaica Invitational.
Plans to continue maintenance treatment.
Mattie Larson, U.S. Gymnast
With weekly Diolase 10™ laser treatments, 17-year-old Mattie Larson bounces back from compound injury and wins the Cover Girl Championship and places 1st on floor routine and 2nd all around in the Professional National Championship.
Made Olympic team, had beaten Shaun Johnson and Nastia on Floor Routine and was injured on the beam and not allowed to compete further.
Flew home on Sunday night and came to office following day.
Examined radiographically and sent out for MRI. Impression confirmed small incomplete fracture/contusion of navicular and stress reaction of MID 2nd metatarsal on the right foot.
Focal bone contusion of navicular, stress reaction of MID 2nd metatarsal and moderate tibiotalar joint effusion of left foot.
Treated 3 x per week with Diolase 10 for 4 weeks, wheel chair for two weeks, bilateral boots for 4 weeks followed by 2X per week for 4 weeks, then laser as needed.
Competed again on 9-14-2009 at full intensity.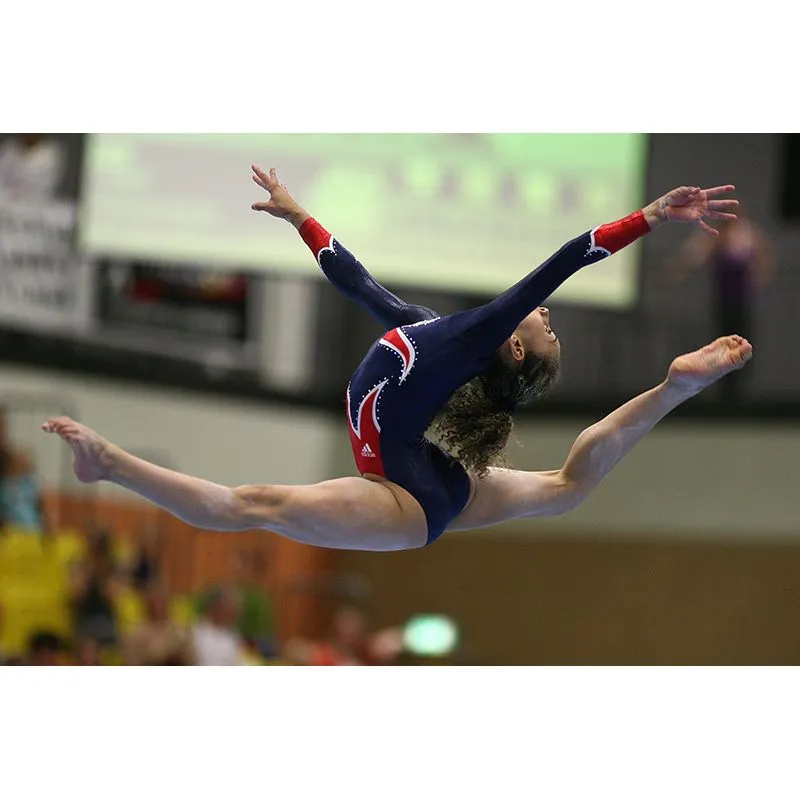 Pam Sussman, Diagnosed With Multiple Sclerosis
After Diolase 10™ laser treatments, Sussman's MS pain, numbness and toe curling symptoms disappear.
Summary
Diagnosed with MS in 2004
Treatment at USC under Dr. Leslie Weiner
Pain, Numbness and Tingling in left hand, toes curling affecting ability to walk.
Sister, a patient recommended Dr. Sheps, DC
All symptoms gone after treatment
---
Robert "Bo" Welch, Tennis Player
After only THREE Diolase 10™ laser treatments for lower back pain, 55-year-old Bo Welch is pain free and has no reoccurrences.
Unretractable lower back pain following tennis game
Initiated treatment same day
MRI Impression: copy worse ever seen by me
No response after first treatment
50% improvement after second treatment
Third treatment — Pain free
Never reoccurred