WE HAVE THE EXPERIENCE TO HELP YOU.
Dr. Sheps, DC is a Division of Pacific Coast Sports Medicine. Dr. Michael Sheps, DC is dedicated to providing quality and comprehensive care for pain through the latest advances in medical technology. His patent-pending protocols produce fast, effective, and long-lasting results.
FACILITY SERVICES
Convenient hours — Open 6 days a week:
Monday through Friday: 8:00am - 6:00pm
Saturday: 8:30am - 12:30pm
Located in Brentwood, central to 405 and 10 freeways
30+ years practicing in West Los Angeles
1 hour FREE parking (w/validation)
Orthopedic Clinic
NEW Osteoporosis Clinic
In-House partnerships with a variety of health providers & services
Concierge service treatment to other providers within facility- same day appointments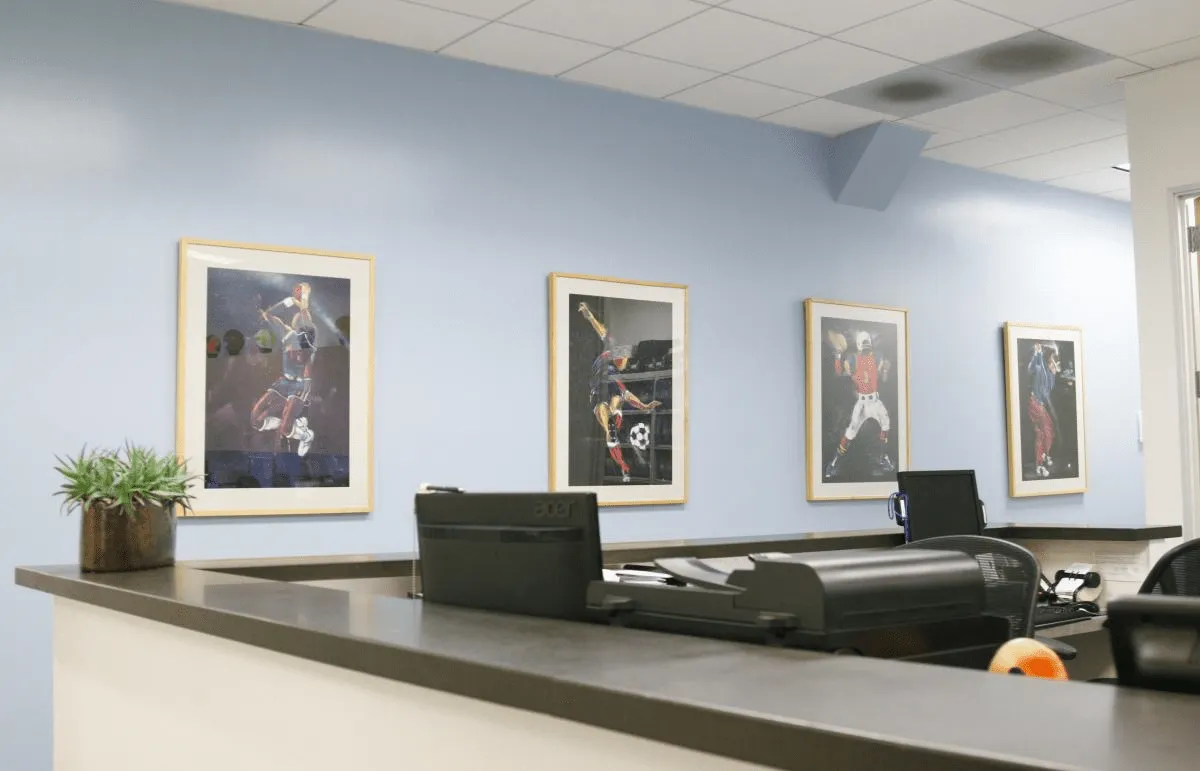 LOCATION: Brentwood @ Wilshire & Barrington 11710 Wilshire Boulevard Los Angeles, CA 90025 (Ground Floor)
We are centrally located minutes away from Santa Monica, West L.A., Bel Air, Brentwood, and Beverly Hills. Our office is approximately ¼m west of the 405 freeway close to the corner of Barrington Ave. and Wilshire Blvd.
Map & Directions
TRAINING FACILITY: LASER THERAPY for PROFESSIONALS
Are you a licensed physician or chiropractor interested in laser therapy for your own practice? Dr. Sheps, DC offers direct access to sales of laser equipment and as a "Certified Laser Practitioner" provides training in his west Los Angeles facility. Contact Us to book a visit to learn more.
TECHNOLOGY & EQUIPMENT
Our facility houses the most updated equipment models and devices used to diagnose, treat, and maintain proper health.
Berman Medical Lasers
EureducUSA: Pressotherapy & Vaccudermie
CURAMEDIX: EPAT D-Actor 200
Vision Coach
Zimmer Cryotherapy
VAX-D Genesis
Hako-Med (electrical stimulation machine)
Korebalance machine
MED-FIT & Nautilus Systems
Digital X-Ray
Flouroscope
Diagnostic Ultrasound
SELF-CARE
We a credentialed, interdisciplinary McKenzie Clinic. The McKenzie Method explores your possibilities for developing self-care strategies in order to reduce, eliminate and prevent your back and neck symptoms from returning.